Institute For Ethical Hacking Course and Ethical Hacking Training in Pune – India
Extreme Hacking | Sadik Shaikh | Cyber Suraksha Abhiyan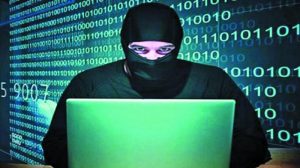 Credits: News Today
"At the beginning of this decade, the number of cases related to social media used to be in single digit. But, today, we register around 10 to 15 cases per day," a senior police officer revealed to News Today, highlighting the alarming rise in cyber crime incidents connected to social media.
Recent statistics show that India has the highest number of Facebook users with 270 million people using the social media, which is well ahead of second-ranked United States with 240 million FB users.
However, this development might not bring cheer to the cyber wing attached to the Central Crime Branch here, as, according to reports, over 60 per cent of the cases that the wing handles comprise social media complaints.
The officer said, "This is a double-edged sword. It means the number of cases, too, will touch new heights."
'Keep personal pics off social media'
The officer advises social media users to make their digital life secure by keeping personal pictures private and exercise caution while being online.
"Not all users are aware of the privacy settings and security checks incorporated into social media. It has become a fad to keep an account and update one's life in the medium on a regular basis. For many, it is a digitised version of diary entry of their daily life. But, unlike a diary, this information is out in the open and can be accessed by everyone," the officer pointed out.
He said, "We get many complaints where individuals with malicious intent morph pictures of other users (often women) in an indecent way. This is one of the most common cyber crimes."
"For these people, laying their hands on your photograph from your account and morphing it is not an uphill task. They have software for everything," he explained.
What does cyber crime wing do?
Explaining the cyber crime wing's first course of action in such cases, the officer said, "After receiving a complaint, we immediately block the site. Then, we launch a hunt for the perpetrator."
Recollecting a sensational case where a woman hailing from Salem committed suicide after her morphed pictures made the rounds on Facebook, he said, "During preliminary investigations, we found that her pictures were morphed. Immediately, we sent a proposal to the Facebook team, headquartered in Berlin, to pull down the pictures. They take a minimum of 15 days to act on a proposal. Unfortunately, the women ended her life even before the company could remove the pictures," he said.
Need stricter IT laws
"Even if we block the accounts of malicious users, they can still create multiple accounts in other names and continue tarnishing a person's image. We need a strict law to act as a deterrent," suggested the officer.
"The only way to do this is to amend the Information Technology Act to suit the fast-evolving technology and times. But this is not an easy task," he concedes.