Global Cyber Crime Helpline Awards 2018
Institute For Ethical Hacking Course and Ethical Hacking Training in Pune – India
Extreme Hacking | Sadik Shaikh | Cyber Suraksha Abhiyan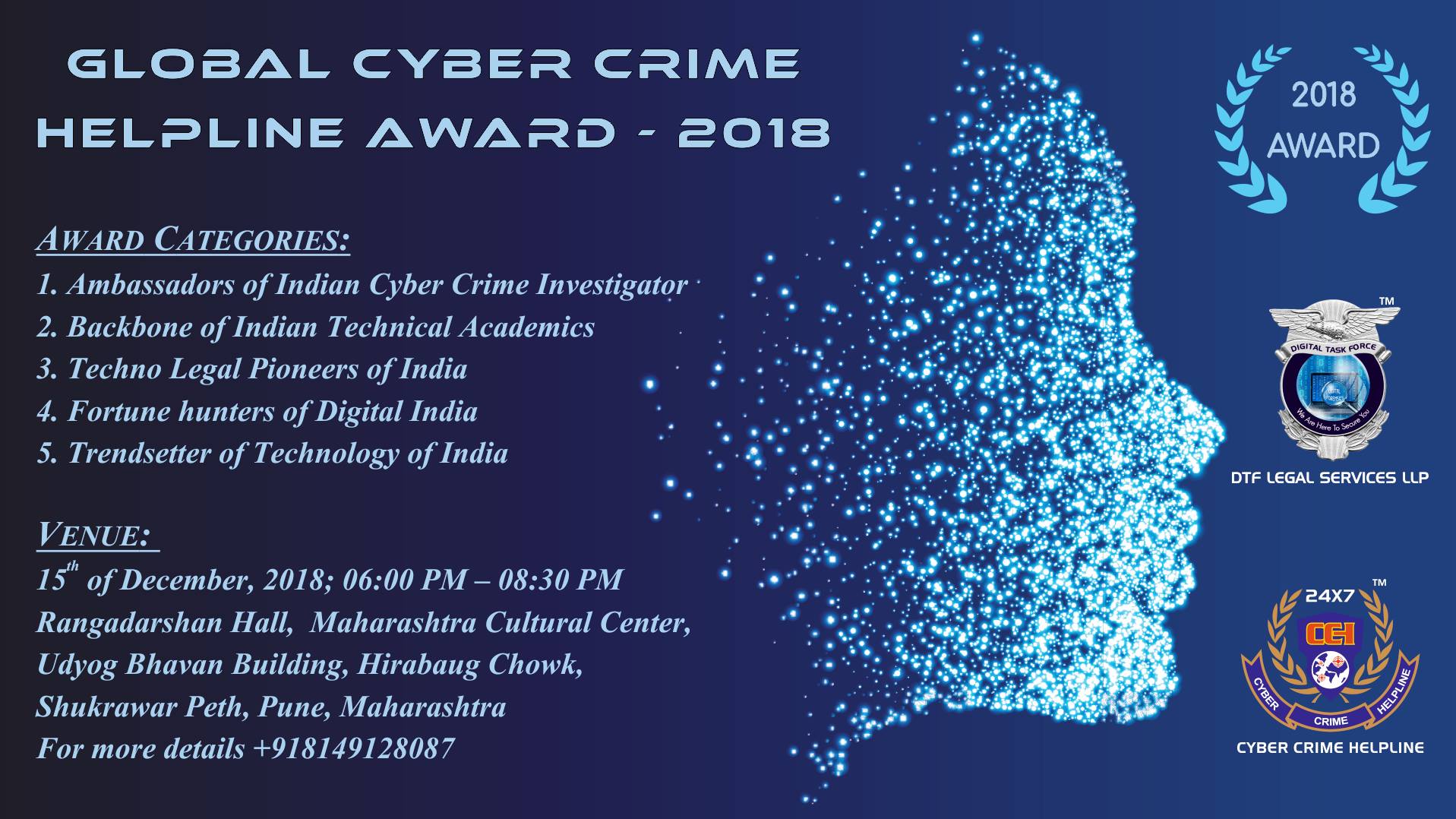 The CYBER CRIME HELPLINE AWARD is an annual competition honoring individuals and companies that demonstrate excellence, innovation, and leadership in Financial Fraud, Cyber Crime Investigation, Insurance, Risk Assessment, Computer Forensic, Legal, Compliance, Audit, Information Security, Technology, and Law Enforcement.
Registrations are open and the last date to send applications is 06th December 2018
How to apply for Awards:
1. The participant will apply for awards on http:/www.cybercrimehelpline.com/cchaward2018/apply-for-nomination/ (Online)
2. For Offline Participant, you can Fill Nomination Form from http://cybercrimehelpline.com/cchaward2018/apply-for-nomination/ and email us on [email protected]
3. The participant will create a profile and select a specific category in which he/she want to apply for the award.
4. The participant will provide information about his/her work in the specific field.
5. Once the profile is created participant entry will be open for nomination.
Award Categories:
• Ambassadors of Indian Cyber Crime Investigator
o The nominee should be Police, Government Officers Involved in Governance and Shaping of Technical Investigation.
• The backbone of Indian Technical Academics
o The nominee should be associated with the education sector or founder/promoter of institution/ colleges/ universities.
• Techno Legal Pioneers of India
o The nominee should be Lawyer, Social Activists, involved in governance and shaping of future of India.
• Fortune hunters of Digital India
o The nominee should be an Information Security Analyst & Forensic Expert, Cyber Crime Investigator Etc.
• Trendsetter of Technology of India
o The nominee should be a Businessman, Startup Founder, Entrepreneur, Corporate Employees, Social Entrepreneur Etc.
For more details call us on +918149128087 and email us on [email protected]