Institute For Ethical Hacking Course and Ethical Hacking Training in Pune – India
Extreme Hacking | Sadik Shaikh | Cyber Suraksha Abhiyan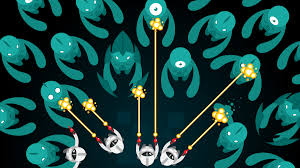 Credits: TOI
The Odisha police have decided to create a pool of cyber expert and establish a cyber laboratory-cum-training center to effectively deal with the IT-related offenses. The dedicated cyber police officers will assist police in other districts to crack cybercrimes. At present, police stations, mostly in rural areas, lack the expertise to crack cyber offenses.
"Though we have a cyber police station each in Cuttack, Berhampur, Sambalpur and Rourkela cities, we will create a group of cyber experts to effectively deal with cyber offenses. This will ease the pressure on the existing four cyber police stations. The advent of advanced technology has given rise to more cybercrimes and posed a big challenge for the investigating officers, who need to be skilled to handle such cases," director general of police R P Sharma told TOI.
Sharma said a state-of-the-art cyber forensic laboratory-cum-training center will also be set up to educate police officers about the new-age digital crimes and hone their skills to effectively probe the cases. Sharma said the cyber unit of Crime Branch (CB) in Cuttack successfully cracked many cases and arrested foreigners in connection with online lottery and gift frauds.
While the police registered a total 824 cybercrime cases in Odisha in 2017, they have registered 752 cases till November 2018. The CB also plans to appoint an IT expert to help the officers solve cybercrimes. The CB said assistance of an IT expert is essential in view of latest technologies used by cyber crooks to commit offences.
"We have regularly been organizing training programmes for personnel of police stations to help them learn skills to probe cyber offences. But the permanent presence of an IT expert with us will be a big advantage. The expert can help the probing officers to proceed in investigation and collect digital evidence," said additional director general of police (CB) Santosh Upadhyay.
Against the backdrop of misuse of social media against women, the state government has also geared up to implement a Centre-sponsored project, christened cybercrime prevention against women and children (CCPWC). The Centre last year released Rs 2.3 crore to Odisha under the project. The state police are on their toes following the circulation of nude and obscene clips of girls on WhatsApp and Facebook for the past few months. While 73 such cases (obscene videos going viral) were registered in 2016, it rose alarmingly to 184 in 2017. In the first three months of 2018, police registered 31 such cases in the state.